Art by Leesa
Join me on Facebook:
A Short History of my Art Journey
I have been drawing and painting  since the age of 4, like most young kids, bright pencils and blank sheet of paper always attracted me.
The picture below was done when I was 7

The paper has deteriorated, but poster paint kept it's colour, Mum had kept it.
From then on the cork was removed from the bottle and all my creativity was let loose.
Mum encouraged me and while in high school a wonderful art teacher, Mr Wright, taught me the fundamentals of perspective and from then on I was having fun.
At 19 I held my first exhibition and although in the middle of an abstract era, my realistic paintings sold very well.
I also supplied a Scottish restaurant 20 paintings depicting Scotland , they sold very well and were replaced as they were sold ,a few months later another sold out exhibition  at Patana gallery.
I had paintings in most major Sydney Galleries that dealt with realistic works.
They were mostly landscapes of Australia and I sold many to a gallery in Carmel, California and have works sent to almost every country.
When traveling I did little art and only now in retirement can I give it my full attention.
I now play with the lovely medium of coloured pencils.
If you want an ultra realistic portrait done in coloured pencil, just click on add to cart in the size you want.
If you wish to ask a question or have a special request go to "Contact Leesa" and fill in the form.
All art works take up to one month to complete. Child portraits can take longer.
All art works are available as prints in A4 and A3.
All commissioned art  is done on Archival acid free paper with Artist Quality Pencils.
Examples of my work are on the Gallery page and add to cart buttons are below.
.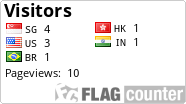 Showing 1–4 of 30 results